Search engine optimisation
Today, every business has a website, from one-man bands to multi-national corporations. It is the shop window into your industry and your business.
Why do businesses invest in websites? There can be several good reasons, but if we're honest, the main one is the hope of generating new business opportunities – This is the main reason TECPLICITY's website exists!
Unfortunately, the reference to hope is an all too true a reality, because, without using the knowledge of how search engines rank and index websites, your website may never be seen by anyone, let alone your target customers!
Why invest in a website if no one can find your business or the products and services you provide? Like any good "Shop Front", your website needs to be seen to be effective.
This is where Search Engine Optimisation or SEO for short comes in. There are broadly speaking two types of SEO activity, on-page and off-site. Google produces an excellent SEO Starter Guide if you are interested in the more technical details!
On-page optimisation covers a broad range of elements, but contrary to popular belief, it is not smoke and mirrors! Like all forms of technology, it comes down to how well it is built, setup, and configured, for your business and customers.
Off-site optimisation is a little trickier to describe, but the principles are around how popular your website is in your given vertical or industry, how many people like your social media posts, link to your content, and who and what those websites that link to you are!
Luckily SEO Norfolk doesn't have to be expensive, we have SEO packages suitable for all businesses regardless of your size or online experience levels or expectations.
We've been working in the SEO industry for over 20 years and have delivered results for some household names as well as some small niche businesses.
We would love to discuss your online growth plans and how we can help build a cost-effective strategy to achieve your search result goals.
Call us on 01603 828800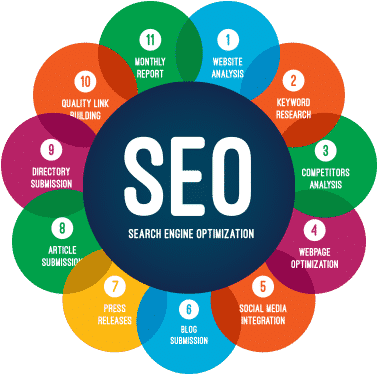 Our on-page SEO service focuses on the technical elements of your website's main landing pages. Ensuring these are well optimised, technically well built and all markups are set up correctly for your target keywords. In our experience, the largest step-gains are to be had here, and these should be addressed first.
Our off-site SEO services vary depending on the website's needs and the competitiveness of the market in which it operates. We can increase your website authority and key performance metrics to drive higher performance in the search engine result pages.
Our link-building services can be tailored to any budget or requirement. We specialise in building high-quality, high-performance links to increase a website's search performance in any vertical. Join our growing client base and see how we can help your website's performance. Look no further than us for SEO Norwich.
Discuss your search engine optimisation goals with us today...